Upgrade your team's spreadsheets
Tired of dull spreadsheets that complicate your workflow? Time to move on to Rows – a spreadsheet that works exactly how you need it to.
Make your spreadsheets stand out
Build stunning budgets, project plans, calculators, and lists that you'll want to share.
Get creative beyond numbers with slick charts, images and audio.
Make your spreadsheets interactive with buttons, checkboxes and input fields.
Wave goodbye to hours of work
Instantly get data from 40+ business tools like Google Analytics, Twitter, Stripe, and Salesforce.
Access public databases like LinkedIn, Google Maps, and Hunter – directly from your spreadsheet.
Keep your spreadsheets up-to-date with automatic data refresh at any frequency.
The best spreadsheet sharing ever made
Collaborate with your team in real time.
Publish your spreadsheets as interactive dashboards, calculators, reports, and forms with Live Sharing.
Explore spreadsheets built by our Community and easily duplicate the ones you like.
"With Rows, I've created and iterated on a variety of tools for the broader sales team that has saved us countless hours. Rows blends art and science to understand your data."
Jamie Wheeler
Senior Account Executive, Braze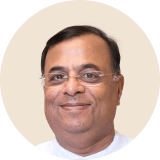 "Rows is incredibly powerful, flexible and simple to use. It's hard to find this combination even in the best-in-class SaaS platforms."
B Hari
Angel Investor