Level up

your spreadsheet game

Connect and analyze data, build forms and dashboards, automate and share them. Eliminate manual work that slows you down.
The functions you already know. Just as you know them.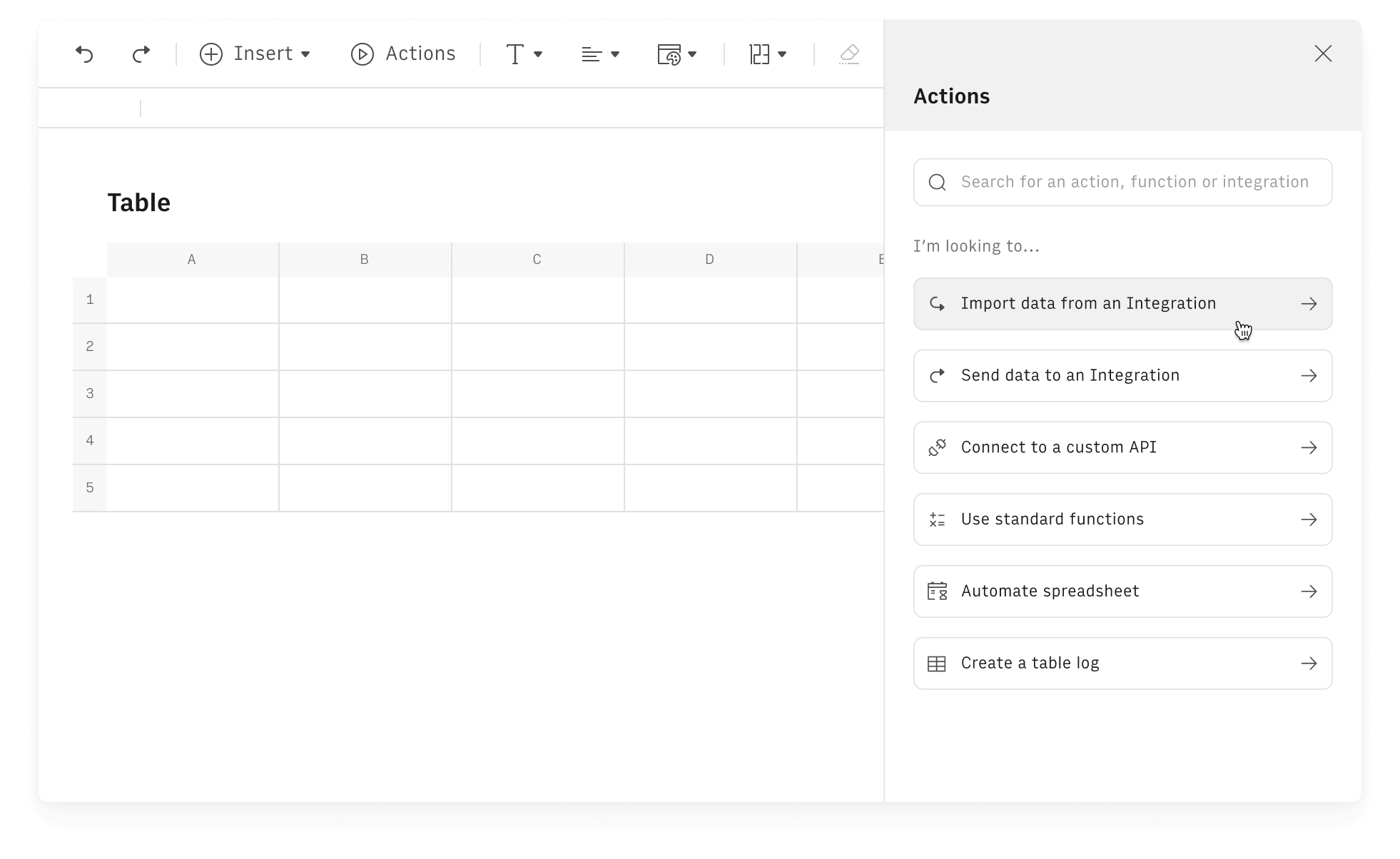 Use any function easily with a guided builder.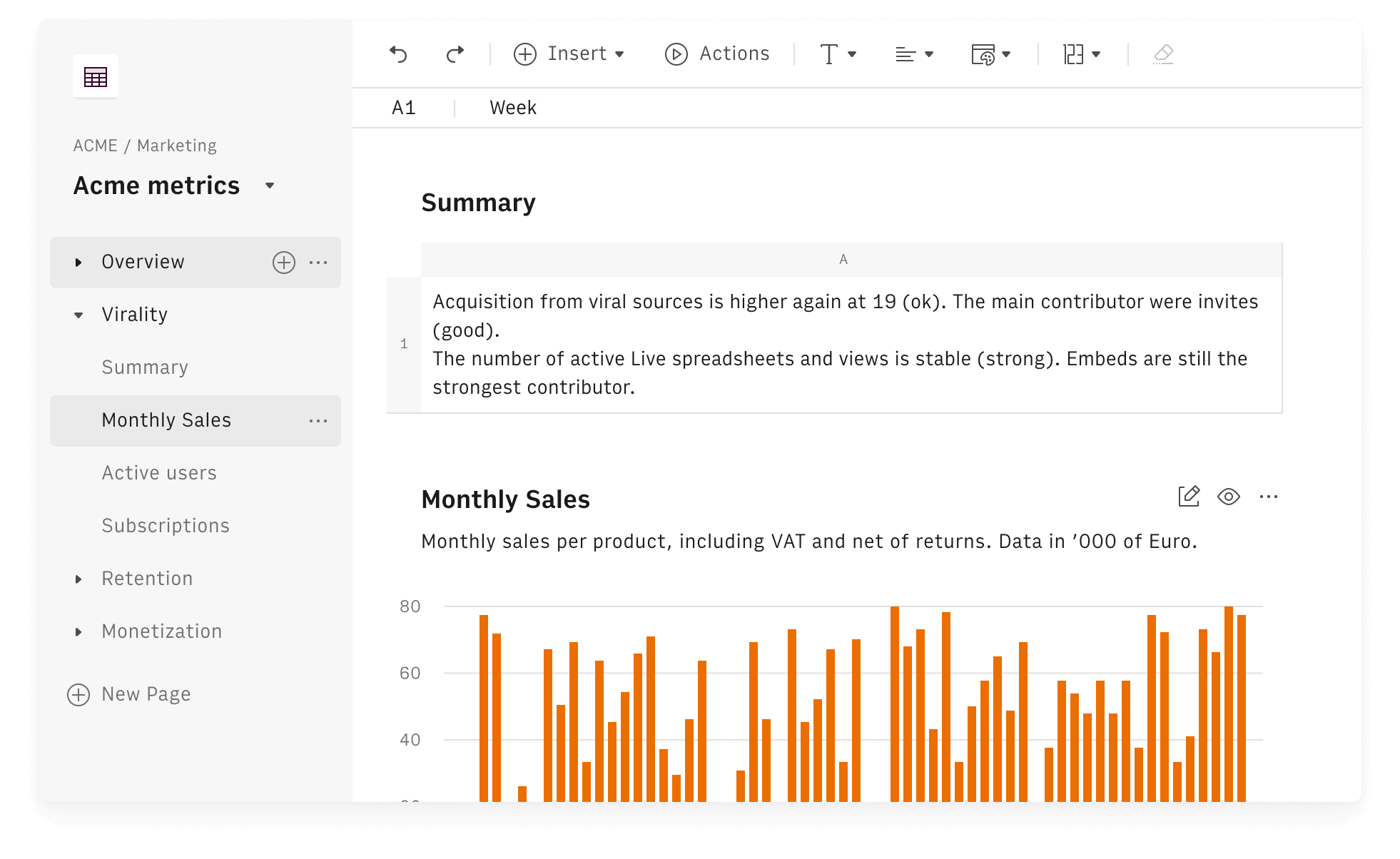 Organize your work beautifully with multiple elements.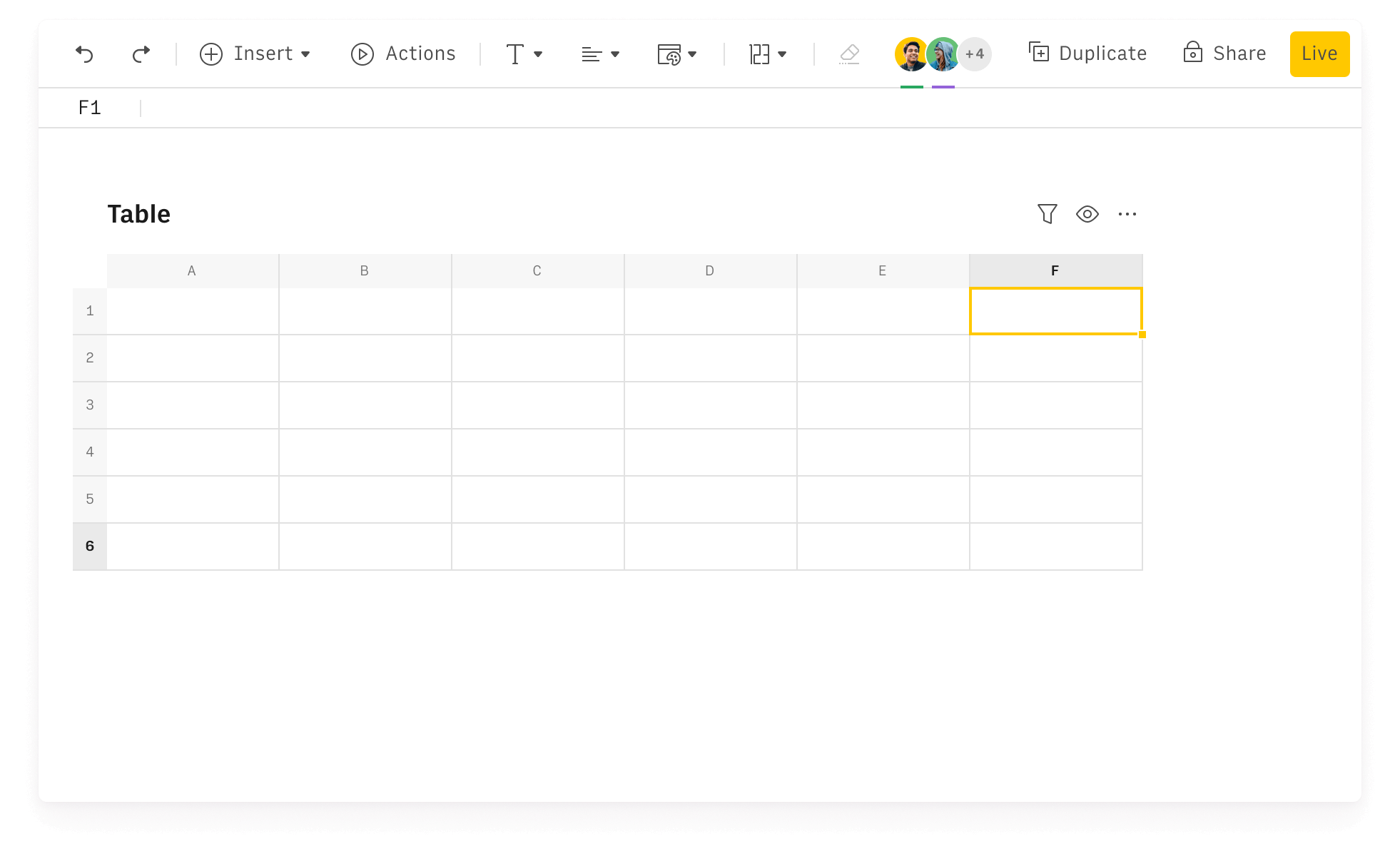 Instantly add new rows and columns using the arrow keys.
Analyze data with Sort and Filter.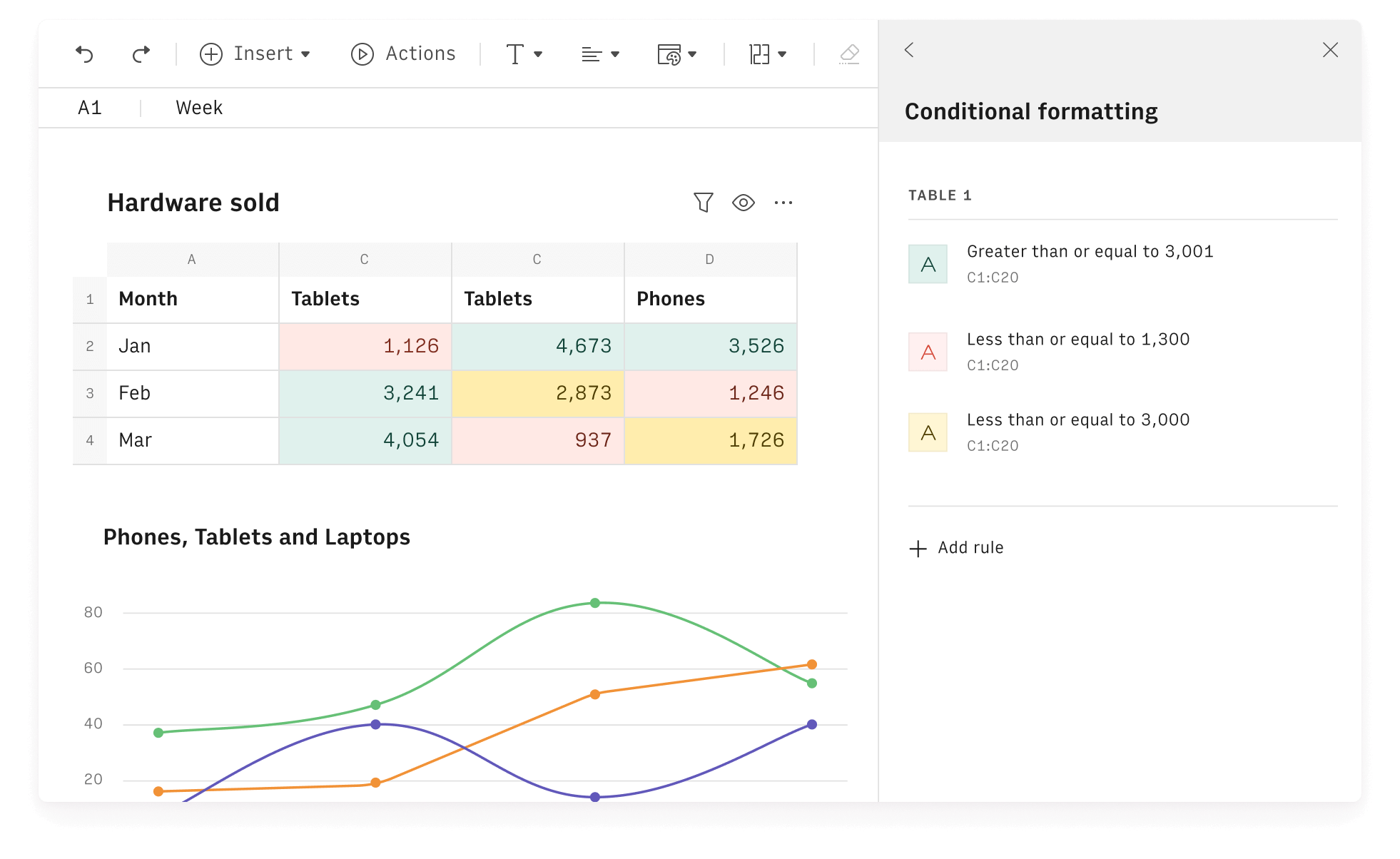 Easily highlight data that needs extra attention with conditional formatting.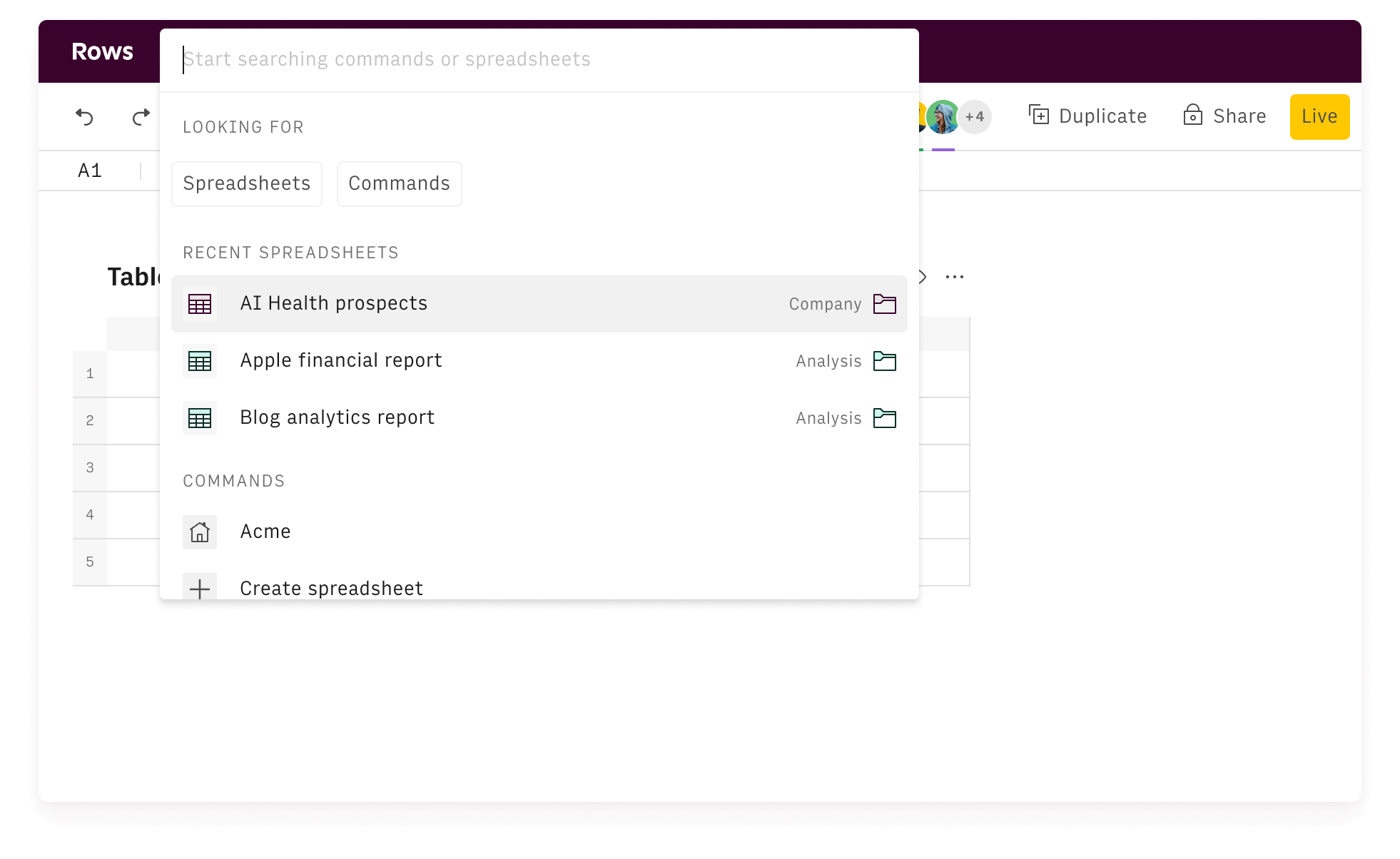 Use CMD/CTRL+K to complete any action in the command menu.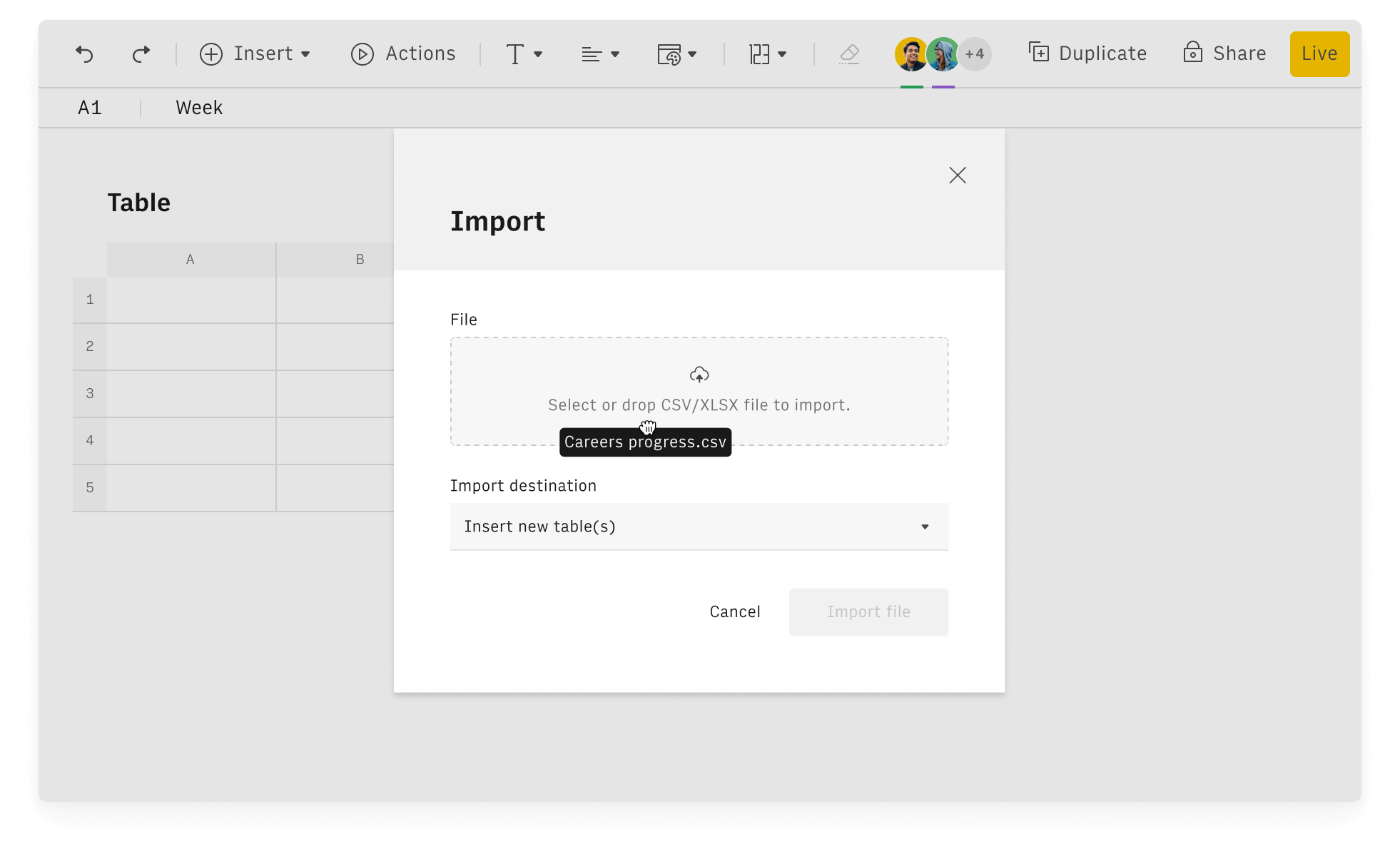 Import and export .csv and .xlsx files.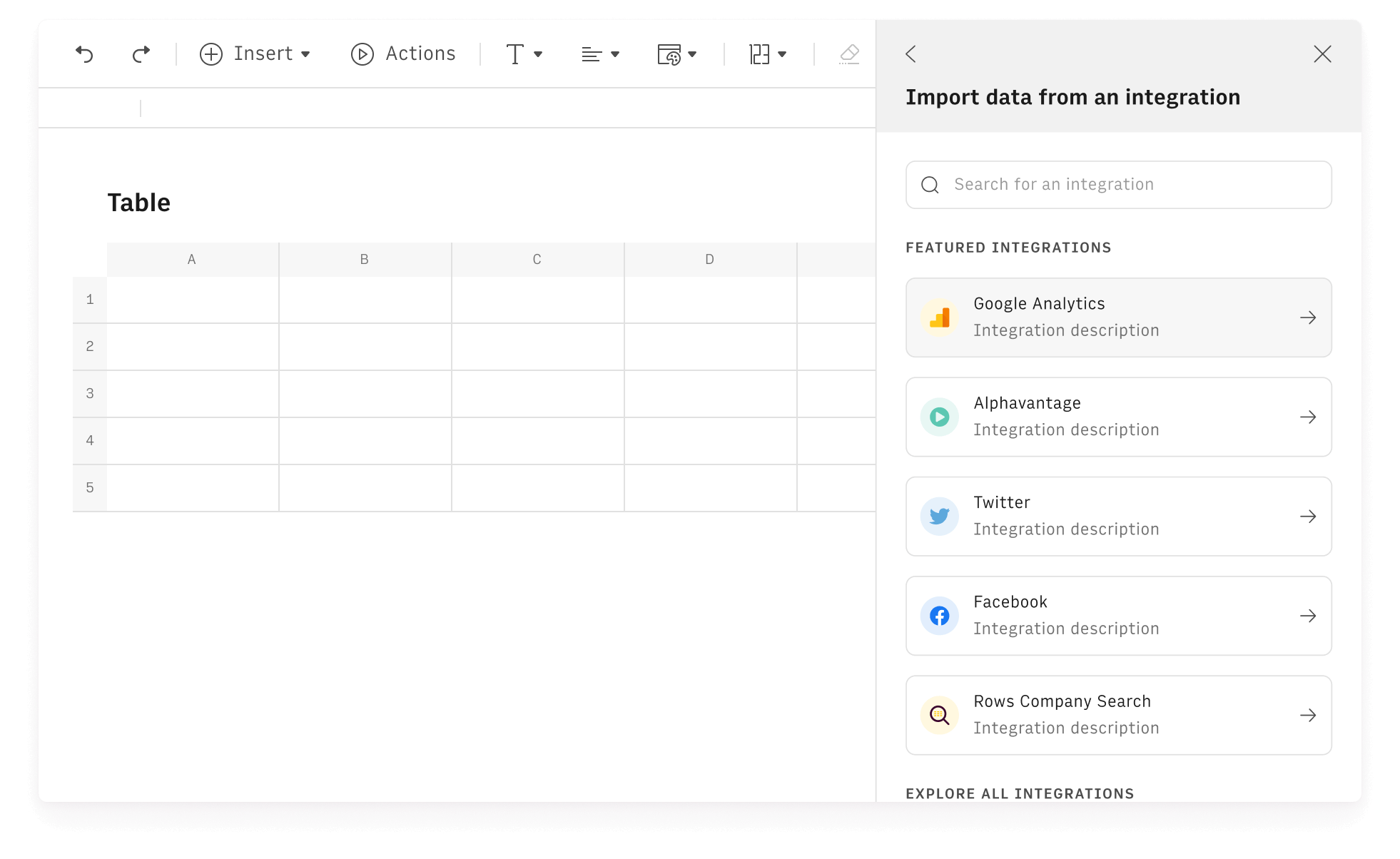 Integrations to import data from the tools you use everyday.
Learn More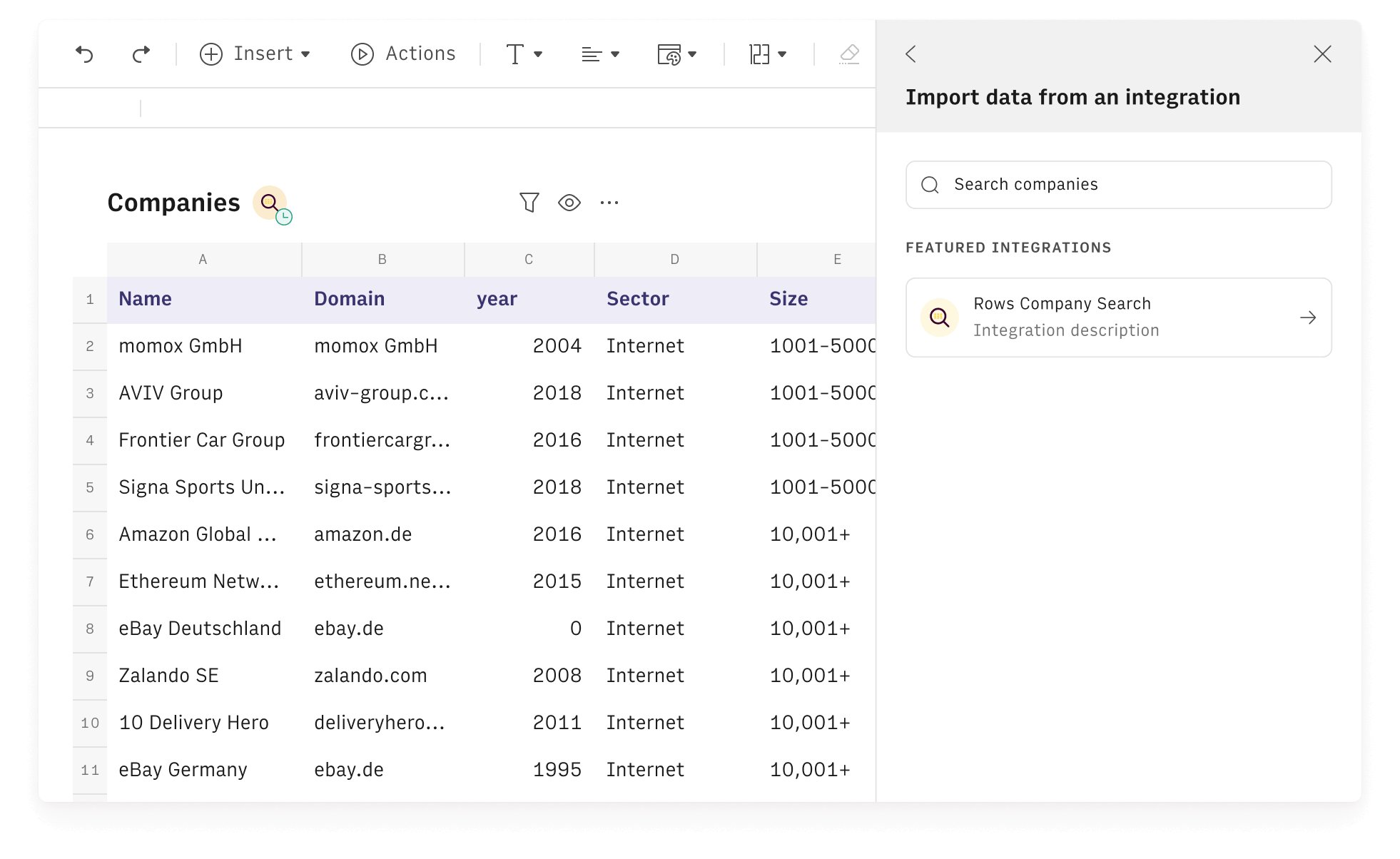 Add and enrich data from public databases of companies, people and places.
Use AI to summarize, classify, translate and generate content.
Insert, transform and automate data quickly with data tables.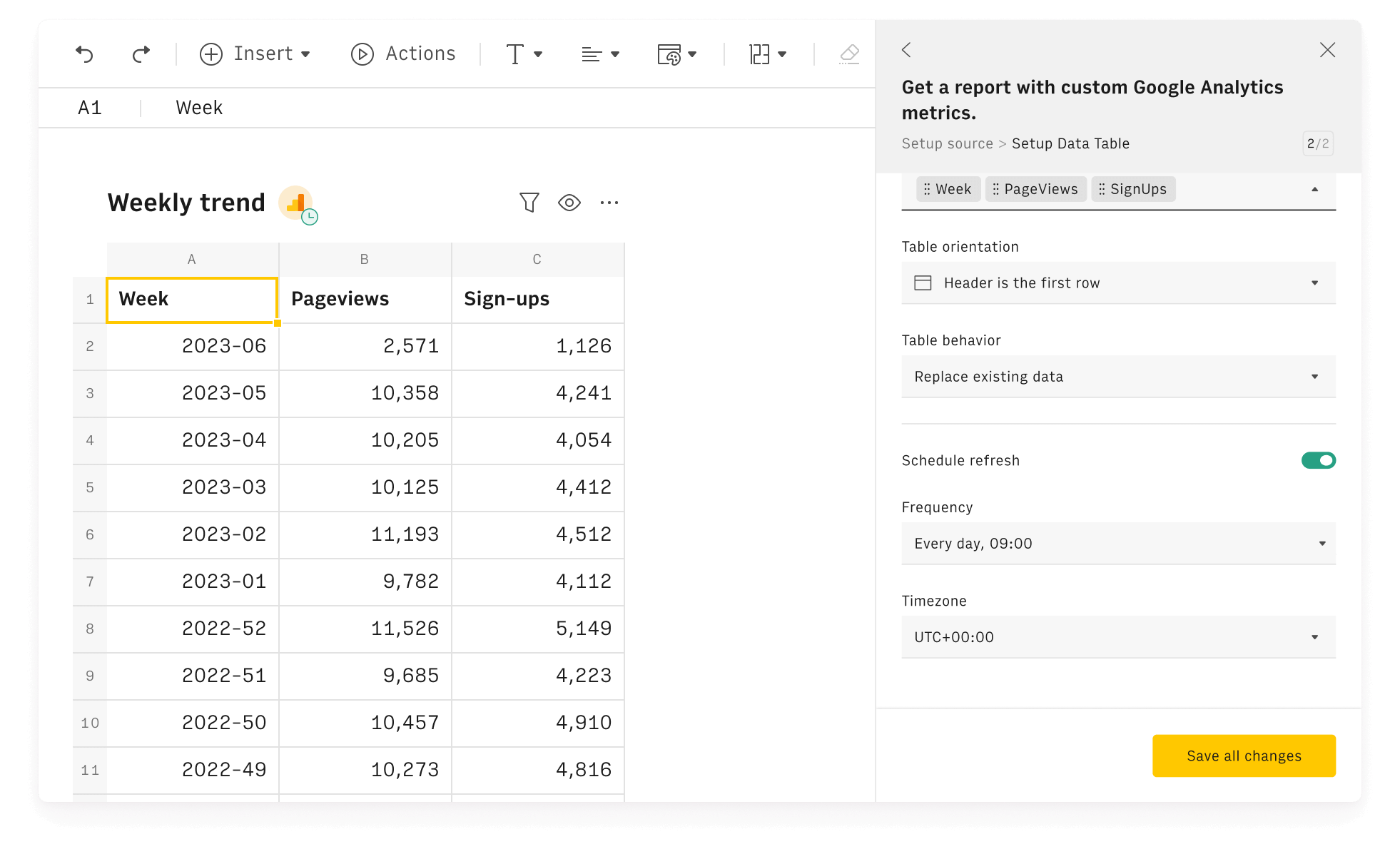 Refresh how often the data is imported automatically.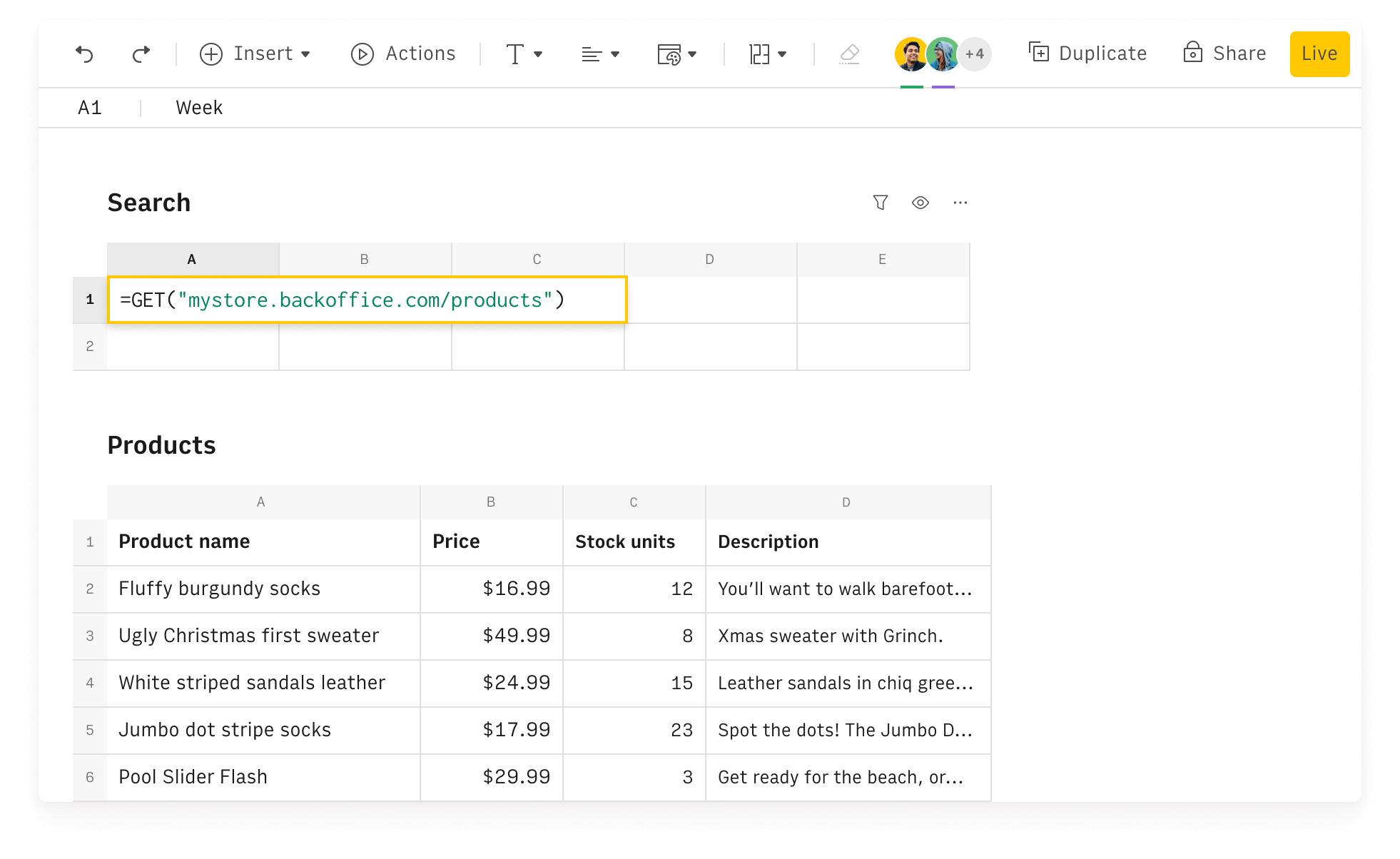 Import and export data from any API with our unique functions GET, POST and PUT.
Learn More
Get and send data to spreadsheets programmatically with the Rows API.
Extend how you use Rows to automate tasks and build richer reports with the Zapier, Make and Looker Studio connectors.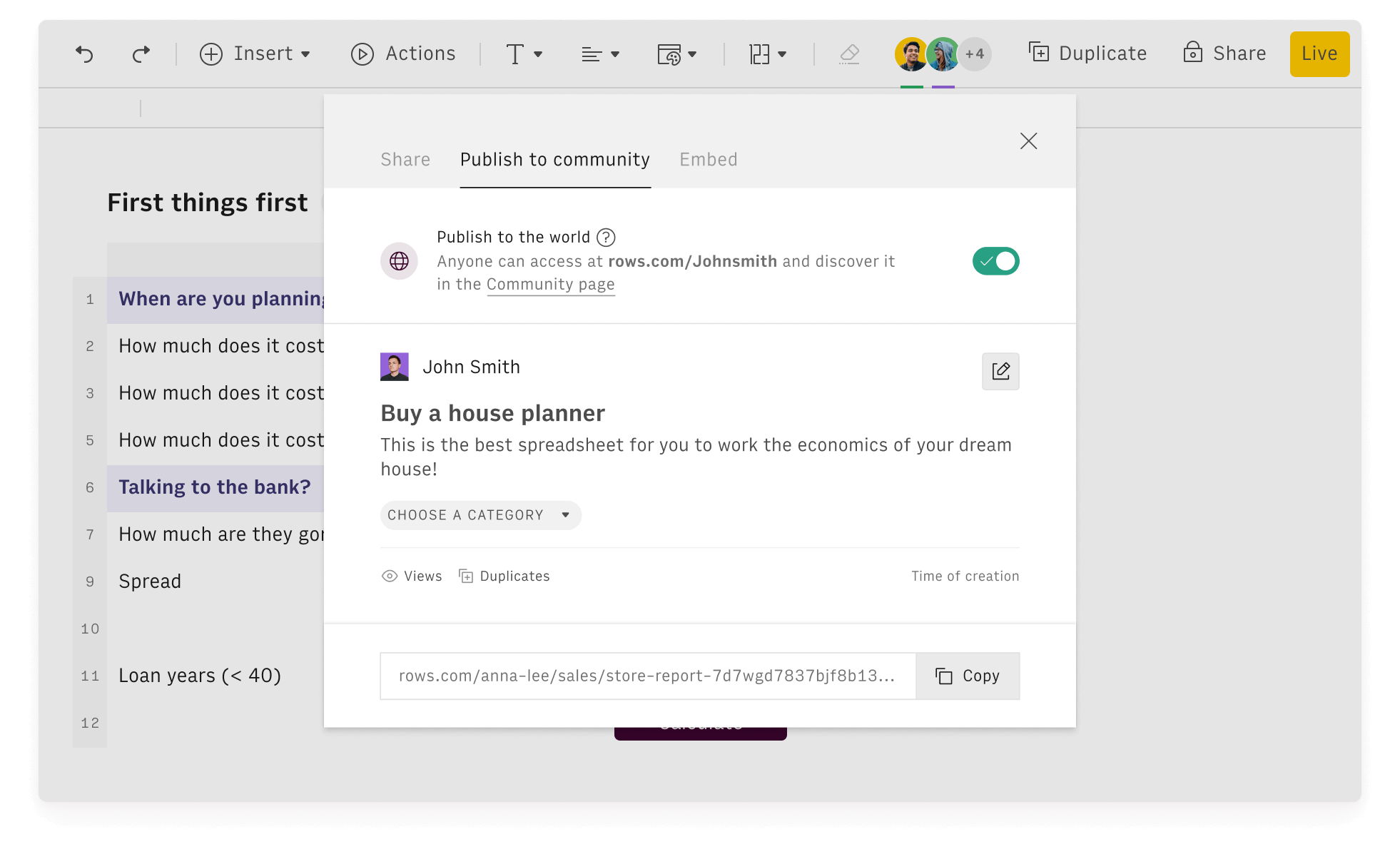 Share your work with your team, people outside your company or the entire world.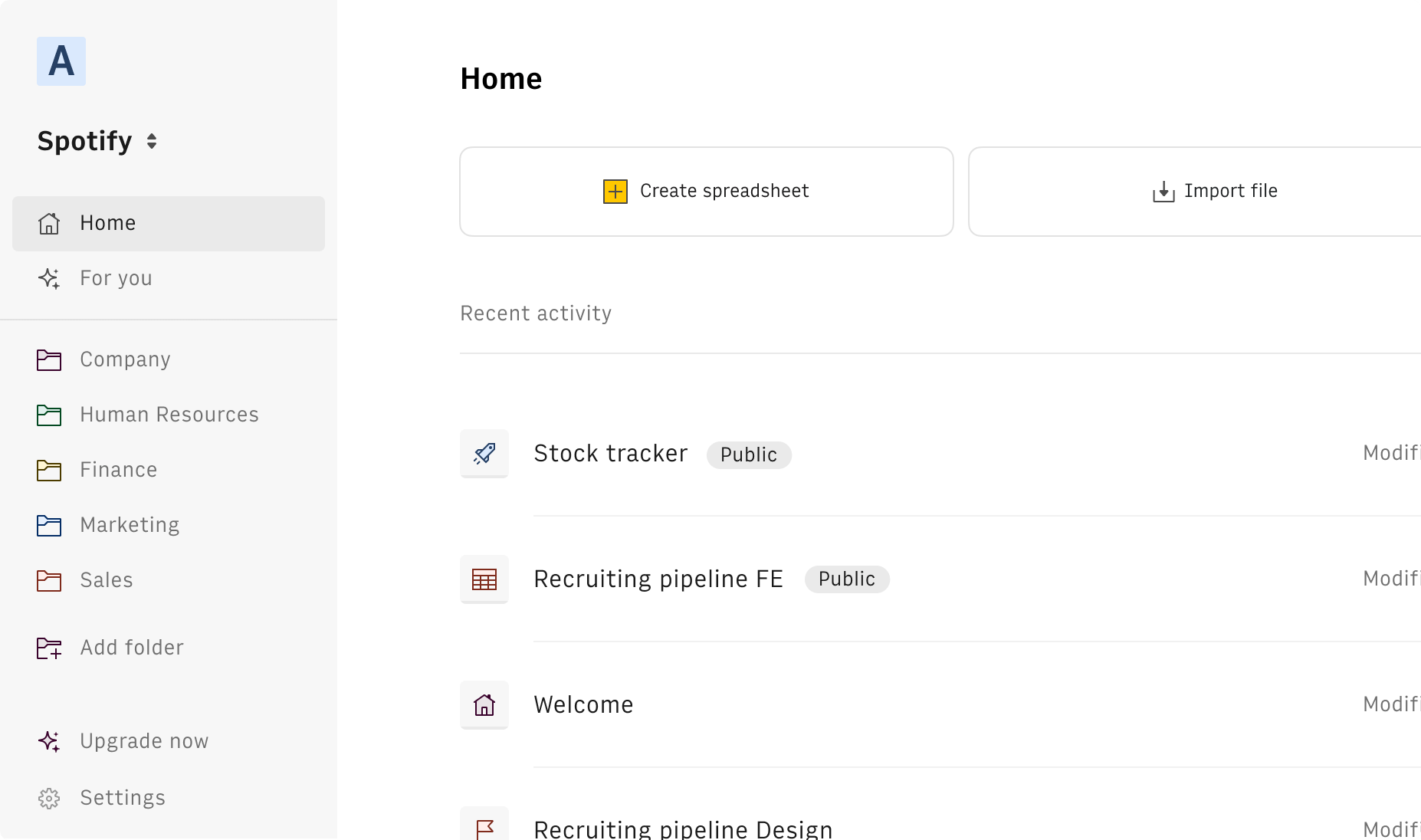 All your public spreadsheets in one place, discoverable by the community.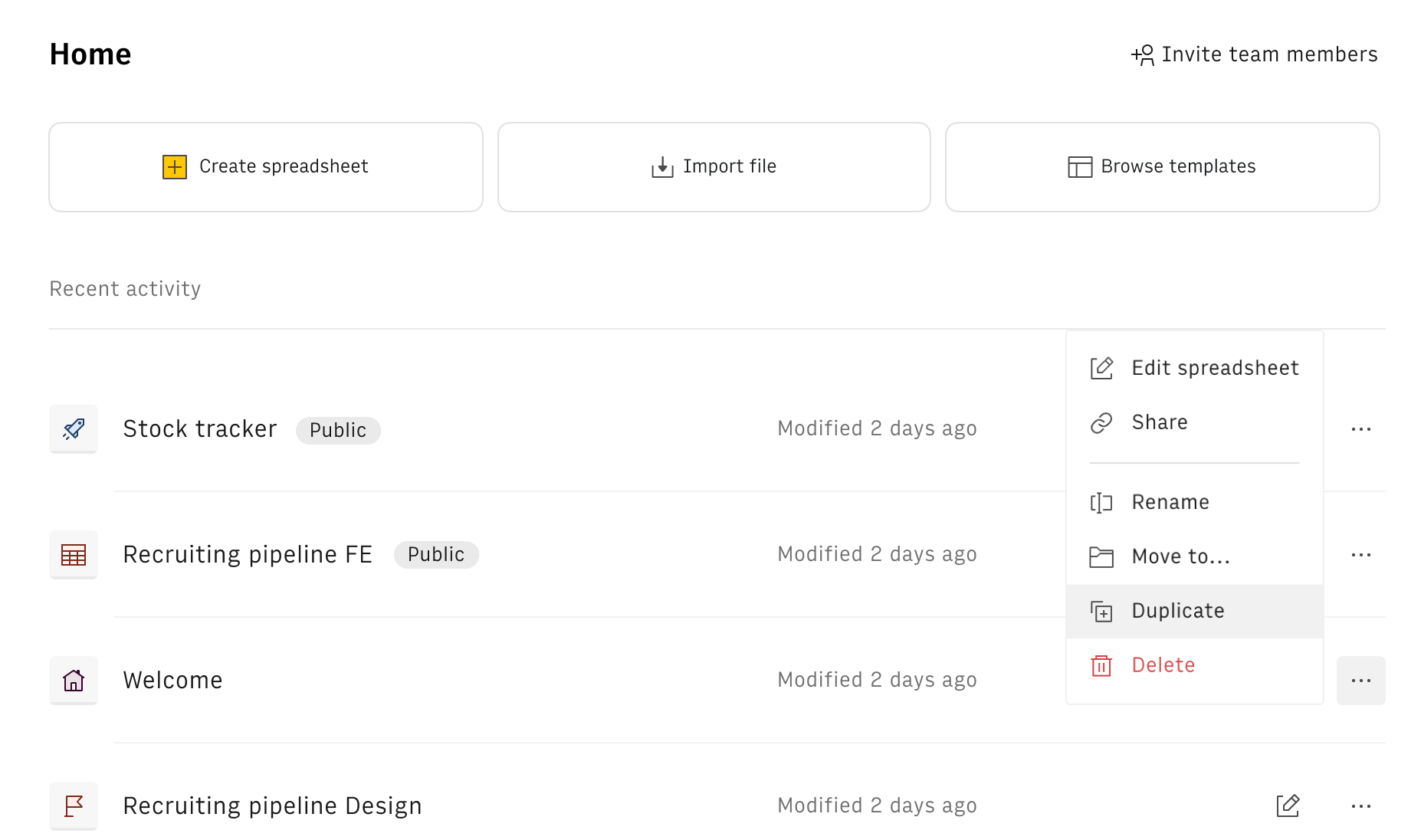 Duplicate public spreadsheets from the community and save them to your workspace.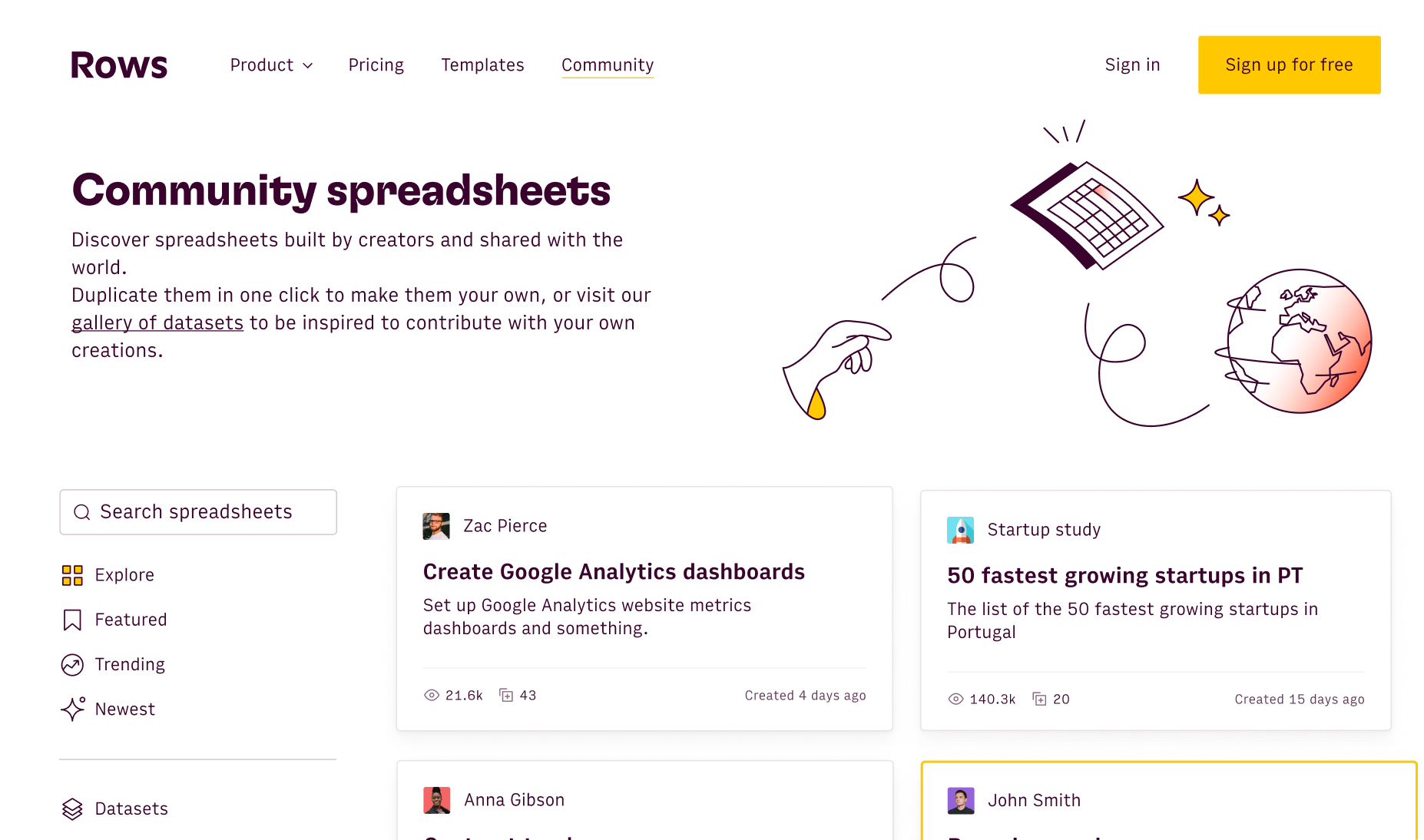 Get inspired by spreadsheets made by community
See how many times your spreadsheets were viewed and copied.
Coming soon
New integrations
We have many integrations coming in 2023 including Banking, Project Management, and more.
Formula builder
Create and save your own custom formulas to use it for yourself or to share it with the community.
Version history
Review changes and revert back to an earlier version of your spreadsheets.